Essilor Instruments
Solutions and services for Eye Care Professionals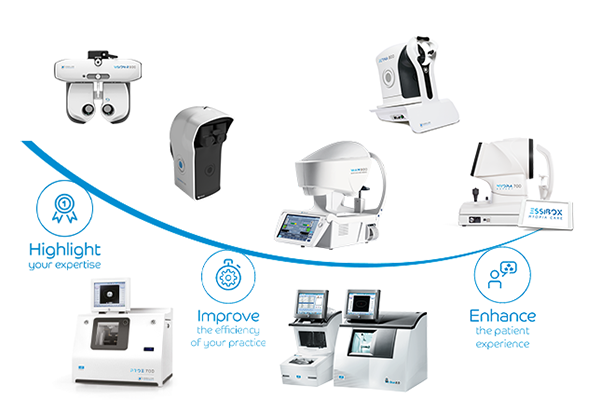 Essilor Instruments, part of the EssilorLuxottica group, is leader in the development, manufacturing and distribution of solutions and services for eye care professionals throughout the world. Our solutions highlight eye care professionals expertise and meet their business needs, by providing innovative solutions and technologies, ensuring patients quality care. ​
With constant innovation programs, Essilor Instruments has reached a leading position in major categories such as finishing equipment, eye health assessment, eye refraction and fitting measurements.
Essilor Instruments flagship brands include WAMTM 800, Myopia ExpertTM 700, Vision-RTM 800, Vision-STM 700, Mr Blue®, Pro-E 700.​
​