M'Eye e.Store
The Essilor expertise for your daily needs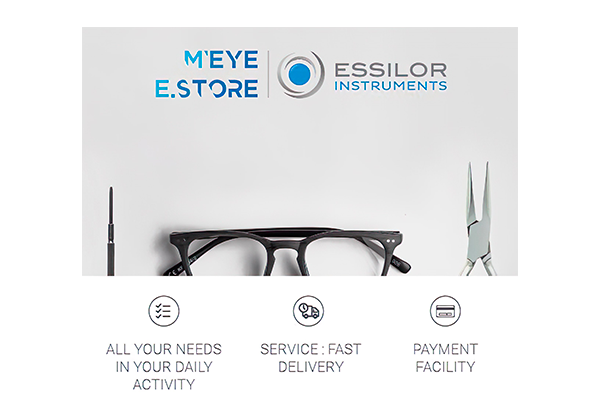 M'Eye e.Store is all about best practice sharing. Our mission is to propose proven solutions, developed by our R&D department and approved by field teams.
In order to ease accessibility, Essilor Instruments has chosen to boost its range of tools, small equipment and consumables thanks to its online sales platform. M'Eye e.Store is used by more than 13000 online eye care professionals customers, supporting them in their daily activity as well as in their workshop, refraction room and dispensing area.
The platform has been translated into five languages and allows access to commercial and technical information on the entire Essilor Instruments range. Thanks to M'Eye e.Store, eye care professionals make their own quotes and/or order products online directly. We guarantee a fast and easy shipment from around the world.