A hub of new cutting-edge technology
From 5 to 10 November 2019, Essilor was once again participating in the prestigious CIIE. More than 3,000 companies from 170 countries, including more than 250 Global Fortune attended this second edition. As of November 16th, we have achieved more than 4,000 news clipping. Among the clips, Essilor has been exposed by CCTV, the most influential TV channel in China for 5 times. People's Daily, the largest newspaper group in China, has given Essilor 3 reports from different angles.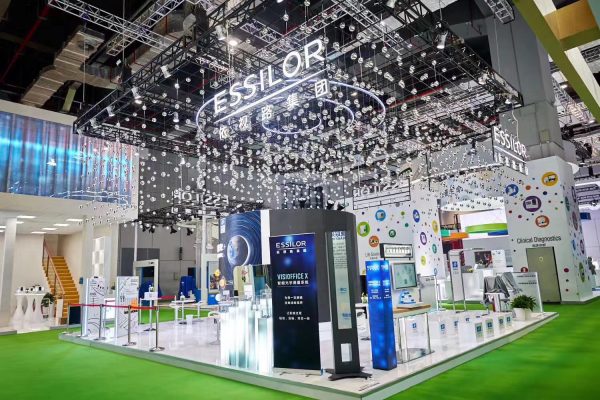 Essilor's booth focuses on eye health and the delivery of new, advanced instruments for this industry. The 108-square-meter exhibition area has been built into an 'eye health experience center', with different areas that allow better management of visual health. Essilor designed five experience zones, ranging from 'screening', 'specialized eye exam', 'WAM – the Wave Analyzer Medica – experience' to 'comprehensive eye test' and 'solution'. With our Instruments, we also support China lens strategy in myopia control in children by preventing and interfering myopia onset.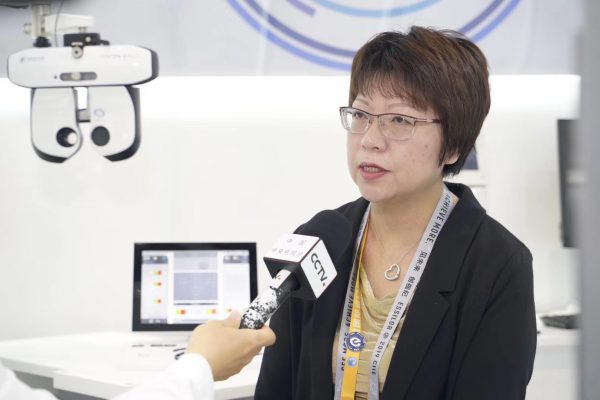 In order to make the on-site eye health checking experience more accurate and customized, Essilor brought a series of world-leading instruments:
Vision-R™ 800, an advanced phoropter that can control powers at 0.01 diopter and delivers continuous and instantaneous changes of sphere, cylinder, and axis, at the same time. Vision-R™ 800 enables a more precise refraction while providing practitioners with an easier procedure especially with the Smart Programs, allowing thus to rely less on optometrists.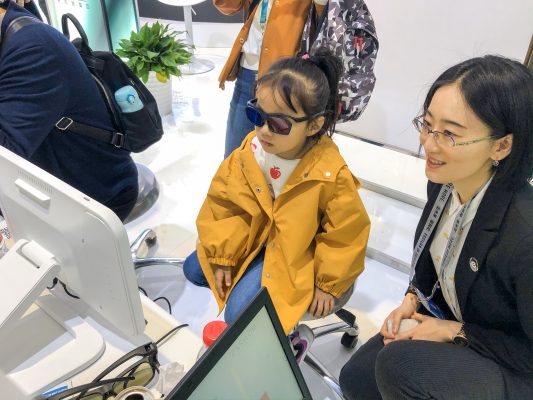 Eyeviz 300

 is a comprehensive ophthalmic diagnostic device that measures the potential deficit of binocular vision and visual acuity problems. The kids-friendly programs were specially designed for them to stay focused, which can also be used to conduct digitalized binocular vision assessments. The device was very popular among visitors and draw the attention of massive media.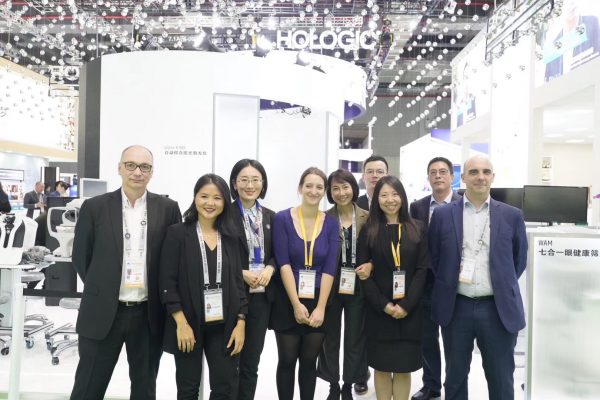 The CIIE plays a significant role in fostering a more open trade and investment environment, introducing new products, enhancing technological and cultural exchanges. Massive media exposure and thousands of visitors helped significantly increase Essilor's brand awareness. Essilor continues to upload the Group's mission of "improving lives by improving sight" and bring overall solutions around eye health management, combined with prevention, screening, optometry and daily tracking.