To mark the 23rd China National Eye Care Day on Wednesday, June 6th 2018, Essilor's local teams and partners mobilize to raise awareness for healthy vision. Essilor China team organized free eye screening in Shanghai where 150 people were screened within the day.
Essilor held a series of events for white-collar employees themed on "Care for visual health, work on your EYEs" with the aim of raising the awareness of visual health among white-collar employees through free clinic, charity sales and seminars on eye-care. Healthy and bright eyesight contributes to our career life.
Essilor organized couple of eye-care seminars in SPD Bank and 3M Group, delivering knowledge on visual health as well as cautions on getting lenses.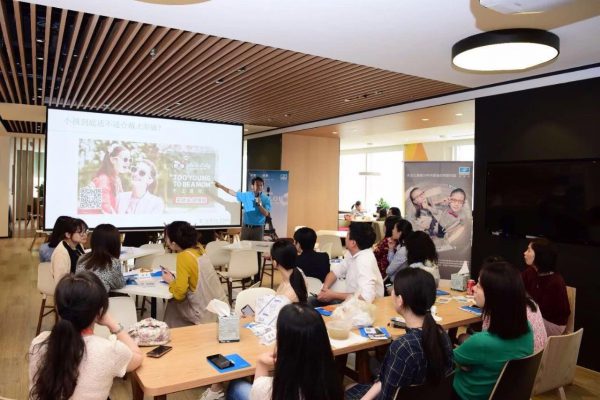 The Eye-care Day event took place in the main hall of Shanghai Maxdo Centre. With the help of our independent-developed WAM700, a seven-in-one screening machine, many participants had the opportunity of an all-round examination on their visual health.
The goal of the charity sales is to improve children's eyesight, and all the profits generated this time is going to be donated to Essilor Visual Health Foundation, supporting their public service activities for the visual health of teenagers in Yunnan. All the 'Love Messengers' taking part in the charity sales signed and sent their best wishes to the teenagers on our 'Wishing Tree' placed in the middle of the event stage.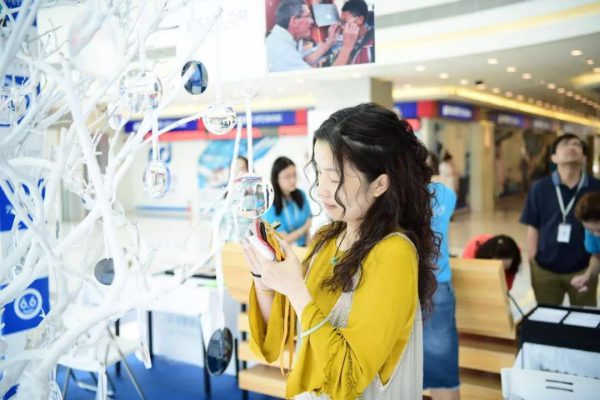 With more than 100 years' history, Essilor insists on the mission of "Improving lives by improving sight" in the eye-care events. It's the power of continuous innovation and the goal of our efforts. Essilor is born from love and working on your EYEs.